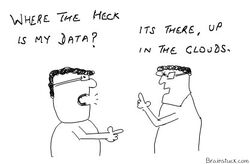 New pages
Welcome to the Distributed Storage System Project Wiki

Edit
This wiki is a collaborative website about the project that any team member can edit. Please use this for all documentation by creating pages for each new topic, and editing out existing pages for adding ideas or improvements.
All discussions containing information from the Google Group have been transferred here.
Google Group
Edit
The Google group http://groups.google.com/group/distributed-storage-project can still be used to sharing files. But it is preferable to hold discussions through this wiki (so that we can edit a single copy instead of separate incremental updates).